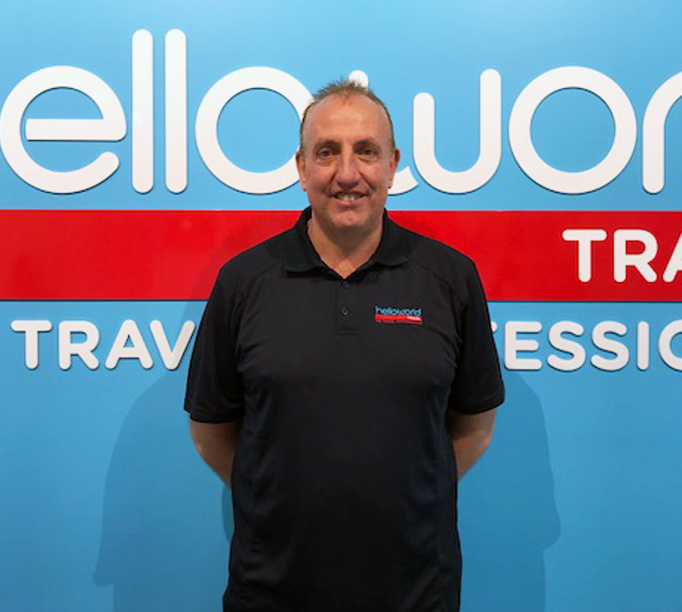 Brett
My name is Brett Robinson and I have been the Manager of helloworld Travel Leopold for 10 years. My passion for travel started at 24 when I backpacked around the world for 12 months and realised travelling was something I loved.
I have 21 years' experience working for a Fijian Wholesaler, then the last 20 years with Harvey World/helloworld in various travel roles. My mother grew up across the road from the Shopping Centre in Leopold where the football ground now is and I always wanted to start a business in the area because of the family history.
I have travelled extensively and so far have ticked 51 countries off my bucket list. I am going to Sri Lanka next month which will be new and something I'm really looking forward to. This is a reconnaissance mission as I am taking a group there in 2020. My speciality is groups which I have been doing for the last 12 years and have built up a loyal clientele that have done many of the amazing trips I have organised.
I get the most pleasure out of seeing people's dreams become reality and the smiles on people's faces when their trips exceed expectations. Many of my clients have become friends and made lifelong friends on these trips and to me this can be life changing.