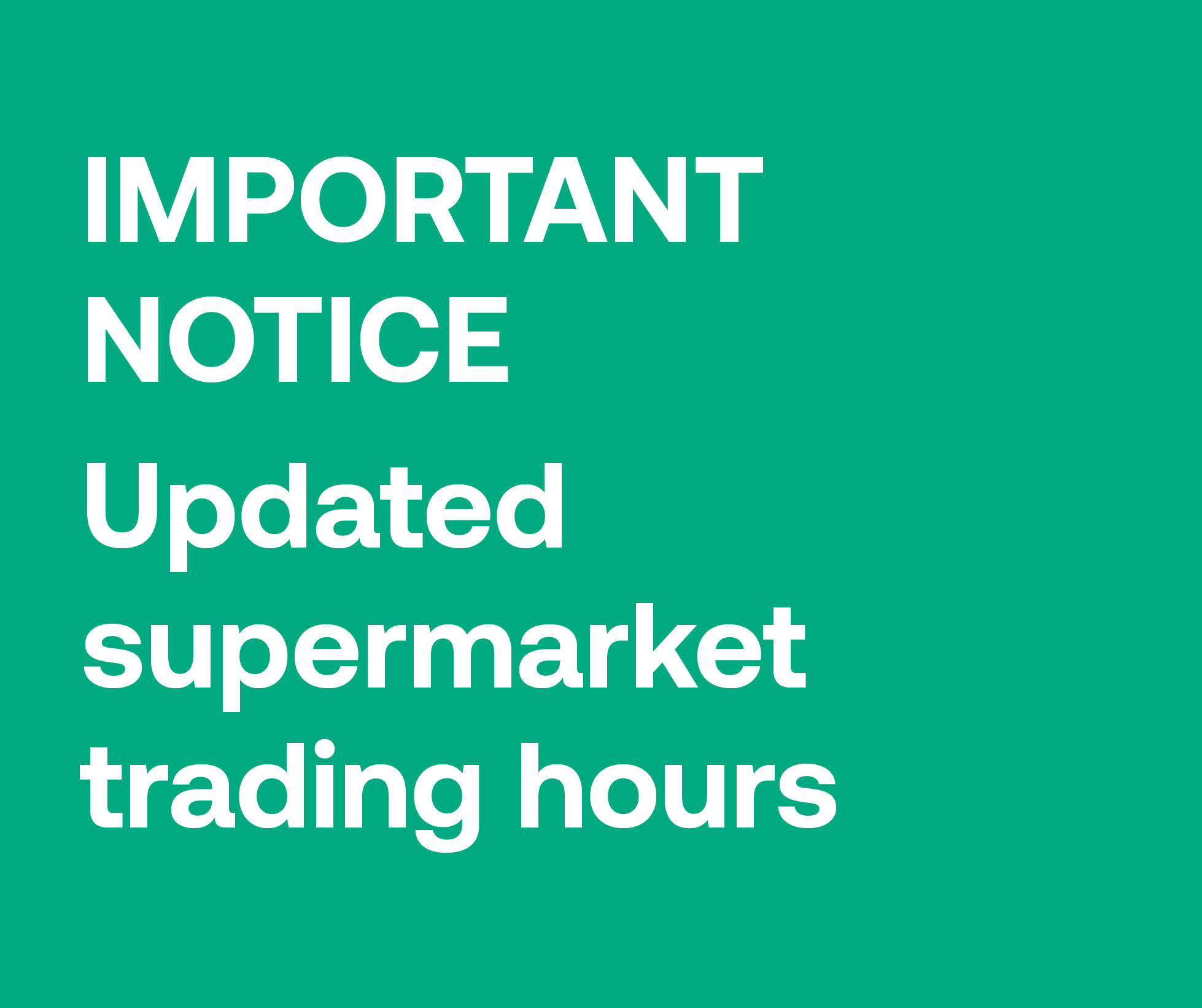 Supermarket trading hours update
IMPORTANT NOTICE

Updated Coles Trading Hours:
Monday to Friday: 7am to 8pm (with the first hour of trade open exclusively to elderly and disadvantaged)
Saturday & Sunday: 8am to 8pm

Updated ALDI Trading Hours:
Monday - Sunday: 9.30am - 7pm

This is to ensure sufficient time and space to replenish shelves and further meet the changing needs of shoppers. Please be advised these times are subject to change.

Thank you for understanding.