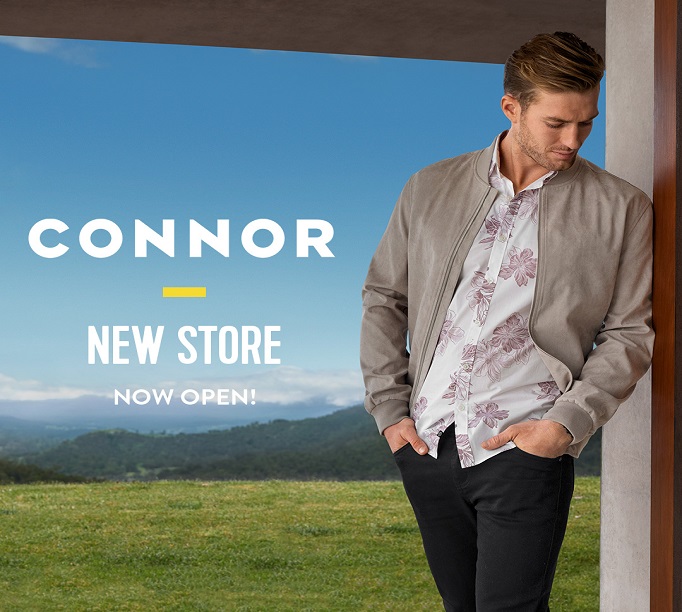 Connor Opens at Gateway!
30 May, 2019, 1 30 PM-2 30 PM
We are so excited to welcome Connor to Gateway Plaza!

With a wide range of formal, smart and casual styles available every season. Styled just for you, any item can be easily paired with another for an instant on-trend look. Dressy or casual we've done the hard work for you!

Find them near Kmart!